The smart home security robot.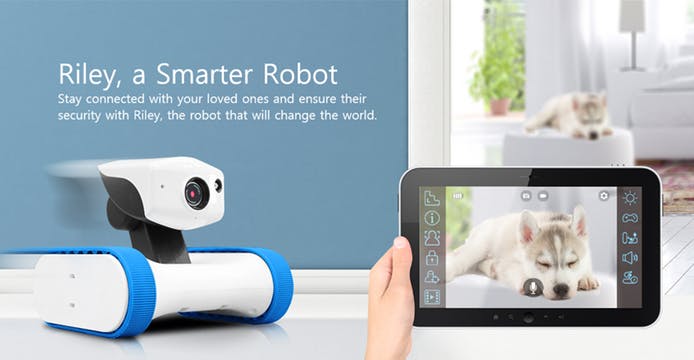 Live stream from any location
Connect the AppBot to Wifi and smartphone and follow all activities around the house. Video, pictures, audio messaging and livestream from any place in the world.
Talk to AppBot by recording messages on your smartphone. Perfect for when the children need to clean up before dinner or drawing attention from your pet.
The Appbot is small and compact, therefore it can be easily moved throughout the house or its location. The Appbot runs on rubber tracks and is suitable for both hard floors and low pile carpet. Should AppBot drive against something and fall over, AppBot pushes itself up with just one click on your smartphone.
Appbot Riley on Indiegogo